Living Room Collections
Living Room Collections
Enhance every gathering and bring out your home's potential with the unmatched character of reclaimed barnwood living room furniture.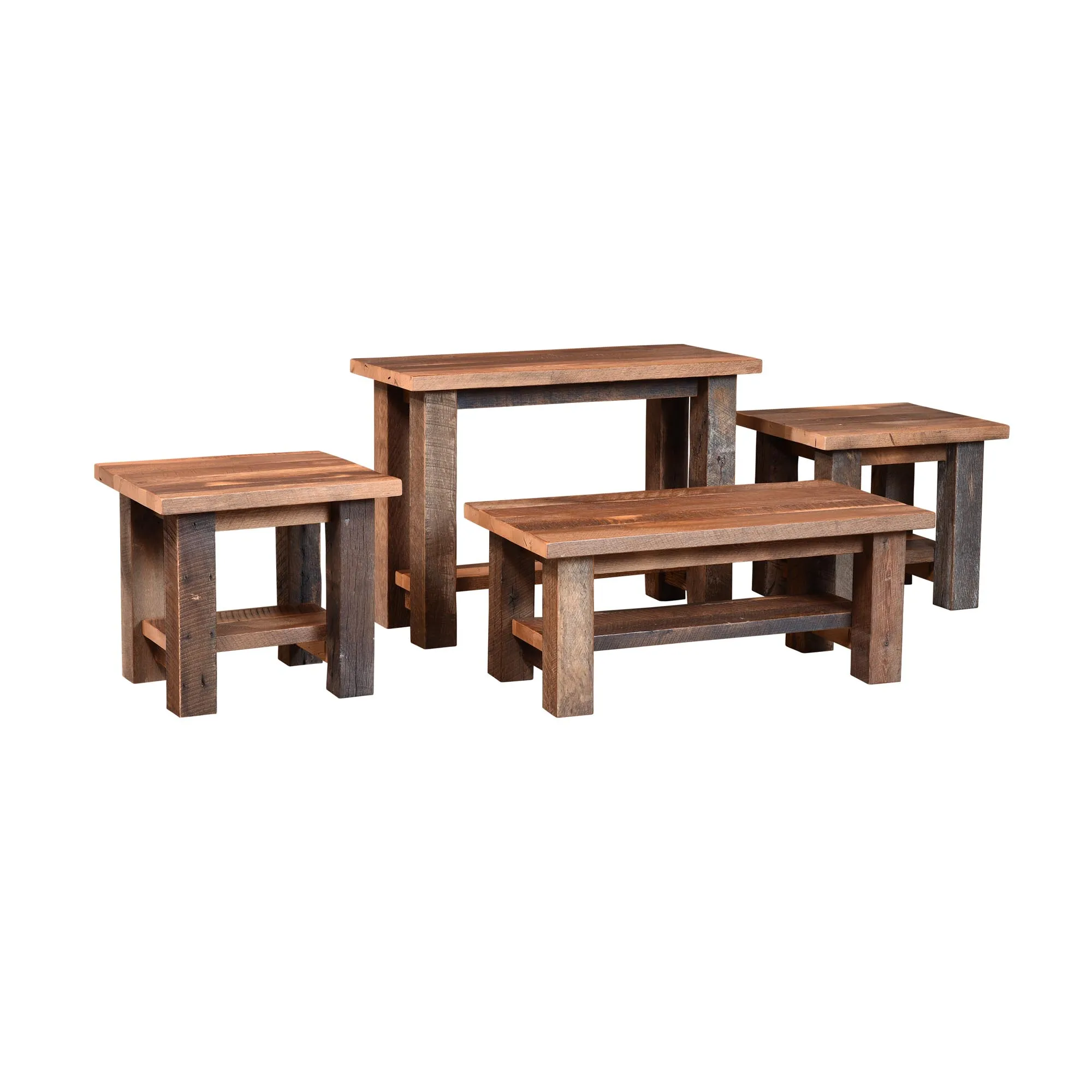 Almanzo Collection
The Almanzo dining collection features a traditional, rustic style that draws its inspiration from the simple life of early America. Made of rough sawn oak barnwood, the wood grain showcases natural striations in color, tones that range from warm pine to deep walnut.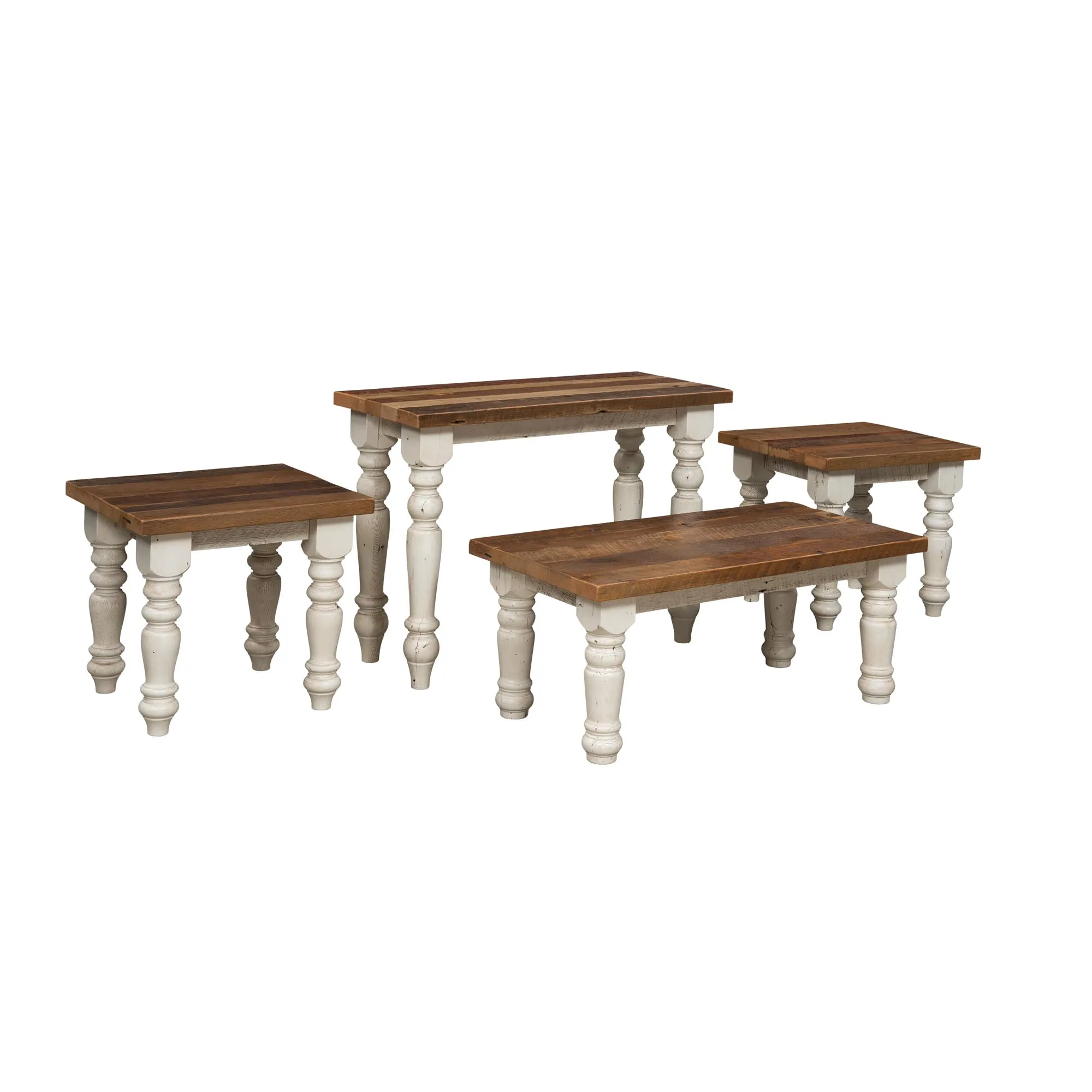 Farmhouse Collection
Our Farmhouse Dining Collection is where shabby-chic style meets exceptional craftsmanship. This entire set comes together to provide a classic farmhouse look with many elegant details.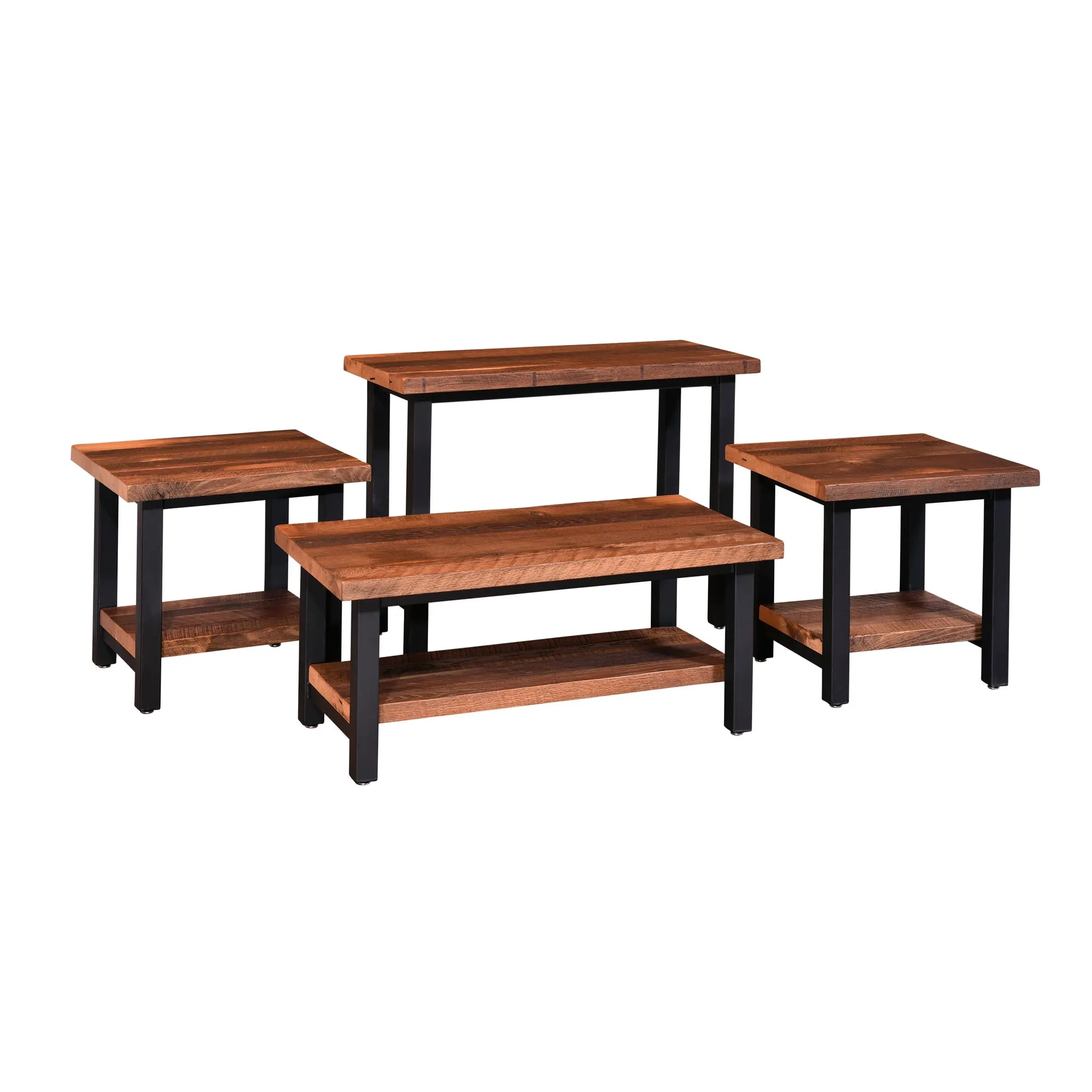 Imperial Collection
Straight lines and simple profiles define the pieces in the Imperial Collection. The warm tones of reclaimed oak are contrasted by black metal table legs, creating the perfect balance of industrial strength and old-world charm.
Kingston Collection
Rustic elements meet high style in the Kingston Living Collection. Whether relaxing at home or at your cabin getaway, you'll love how these rugged designs enhance your space.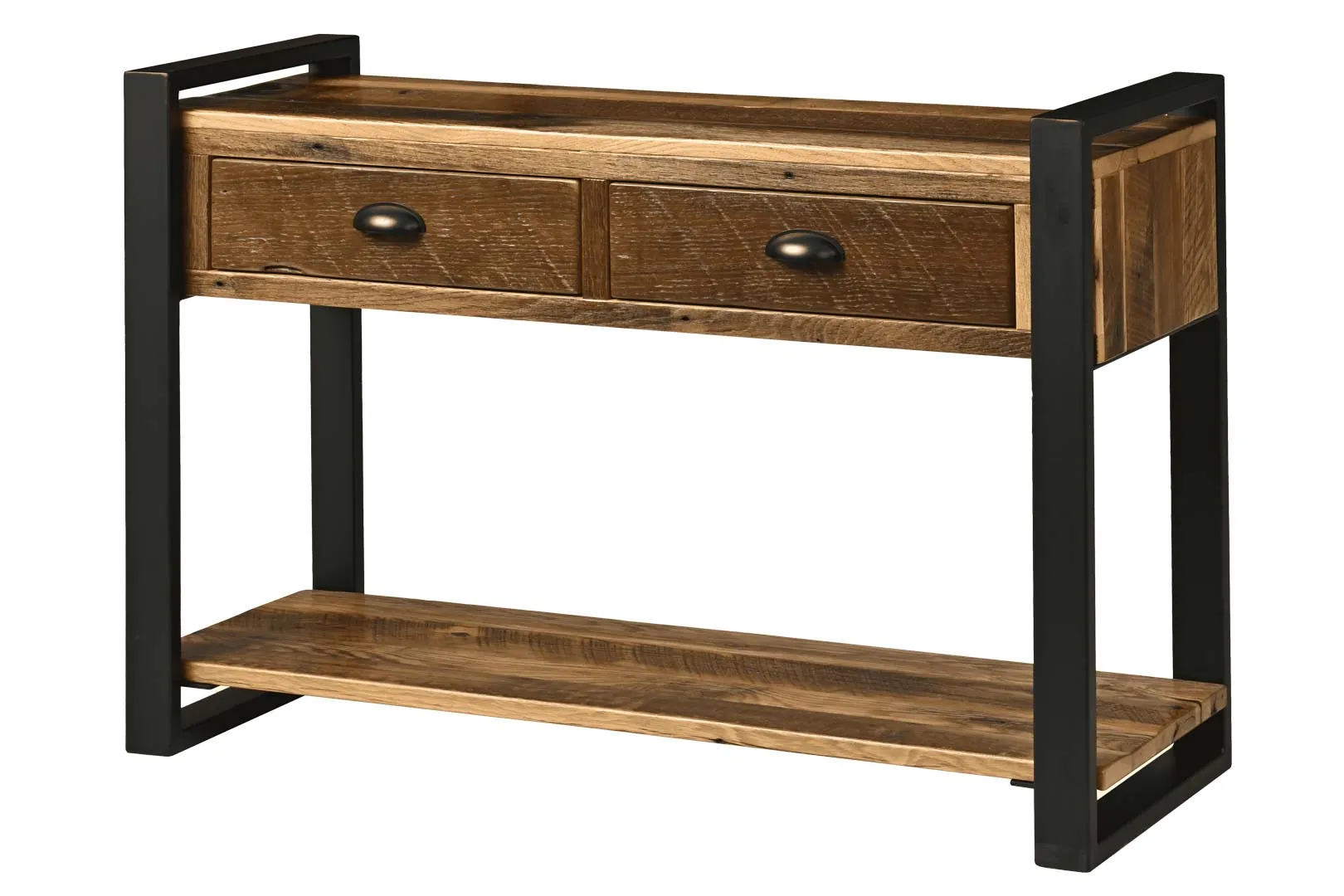 Sheffield Collection
Sheffield, England, divided by the River Sheaf, sits proudly along the foothills of the English uplands. A leader in steel production during the industrial revolution, the town today is celebrated for its sustainable urban forests. Taking its name from this historic city, the Sheffield console table offers a sturdy, yet understated, design that balances the modern look of metal with the warm, organic character of barnwood.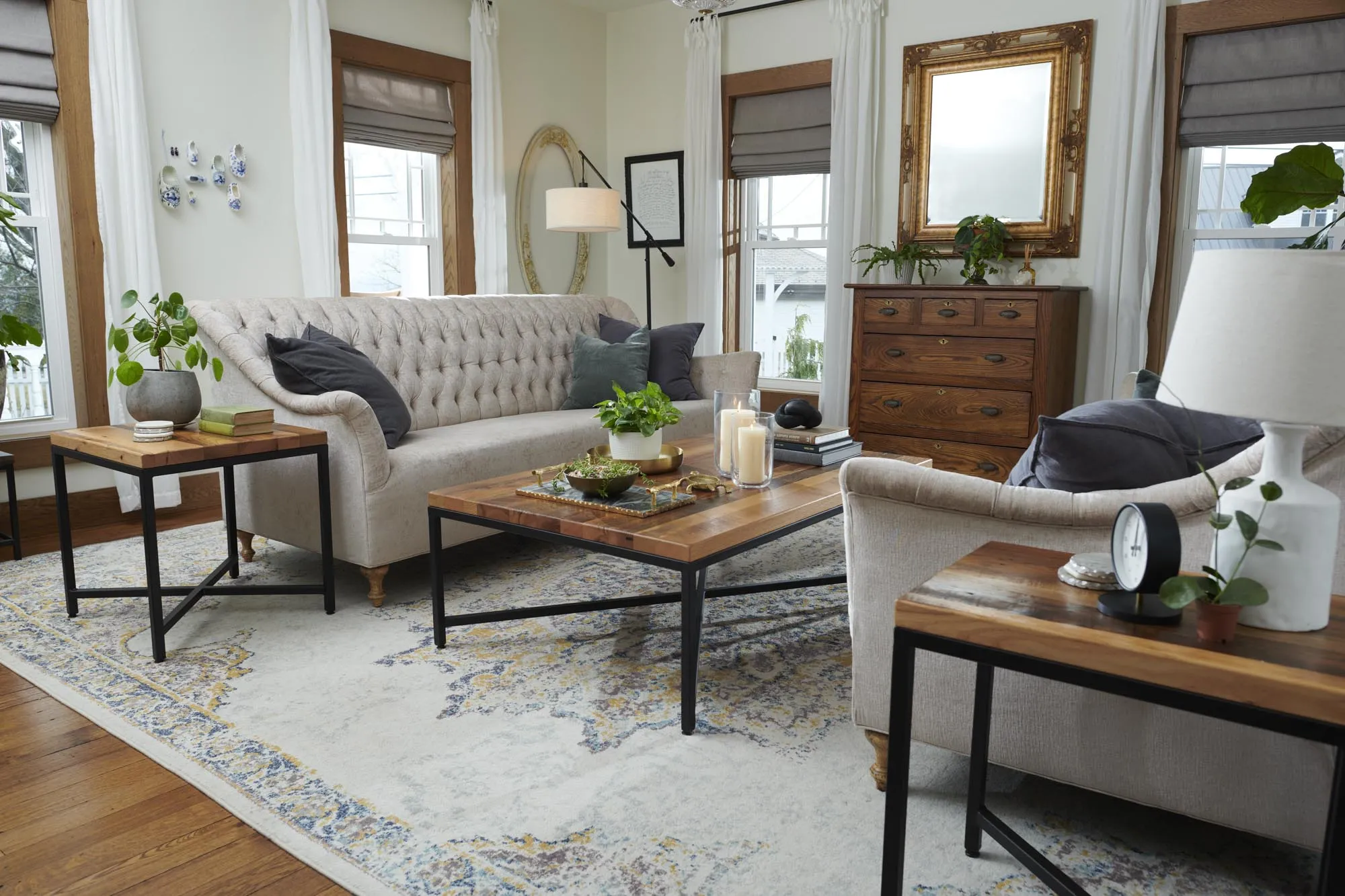 Shirebrook Collection
Riding the train across central England, the Robin Hood Line will bring to  Shirebrook, a modest village with a rich tradition of farming and industry. It is the inspiration for our Shirebrook Collection, elegant occasional furniture that celebrates simplicity as it blends natural and industrial materials.
About Our Living Room Furniture
---
All of our living room furniture is held to the highest standards for design, construction, and finishes. Whether you're shopping for a collection or a single piece, rest easy knowing that each item is crafted with your enjoyment in mind.
From loveseats and recliners to TV stands and entertainment centers, we have everything you need to create an exceptional living room design. Accent your space with our end tables or occasional tables, or add a chest for stylish storage.
Explore our collections to find the style that fits you.
Image