Bedroom Collections
Bedroom Collections
Invest in yourself with bedroom furnishings you can feel good about. Whether you desire simple, natural decor or love the details of luxurious designs, we have something for you.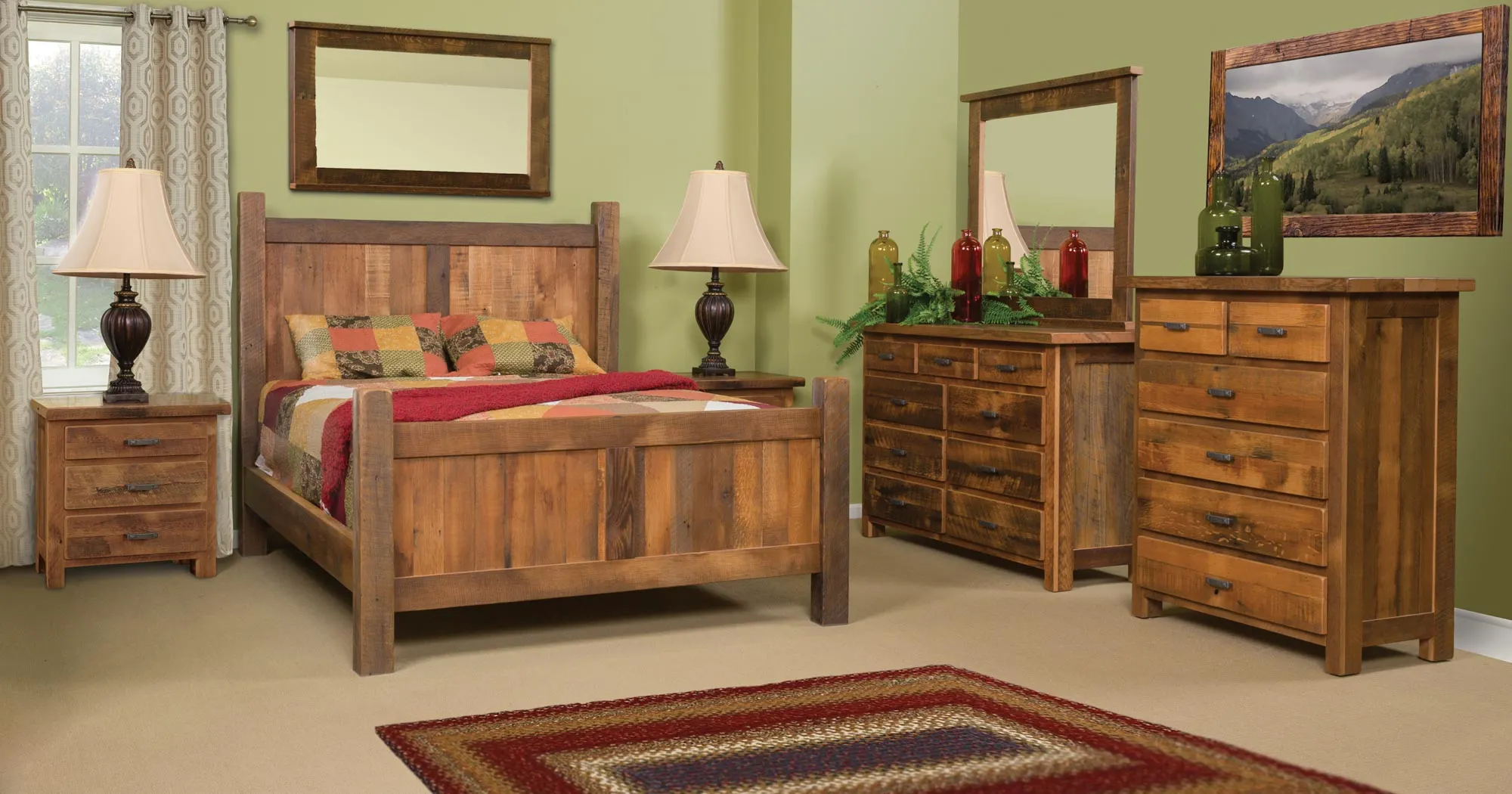 Farmhouse Collection
Enjoy farmhouse style while keeping your decor sophisticated and fresh. With our Farmhouse Bedroom Collection, you'll feel like you're sleeping in an elegant countryside retreat.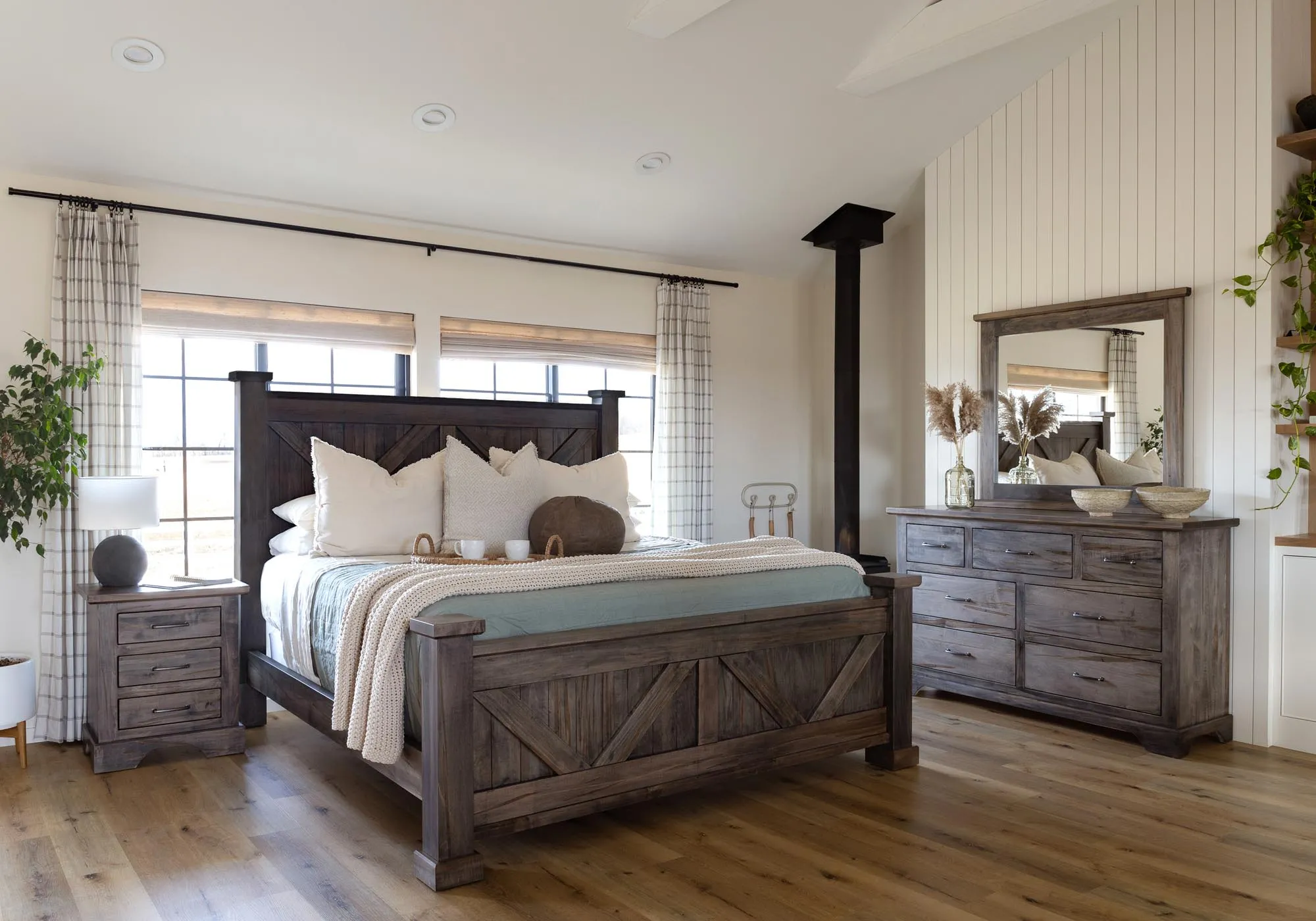 Kimberley Collection
Featuring simple designs with many thoughtful details, the Kimberley Collection will allow you to create a contemporary space that celebrates timeless craftsmanship.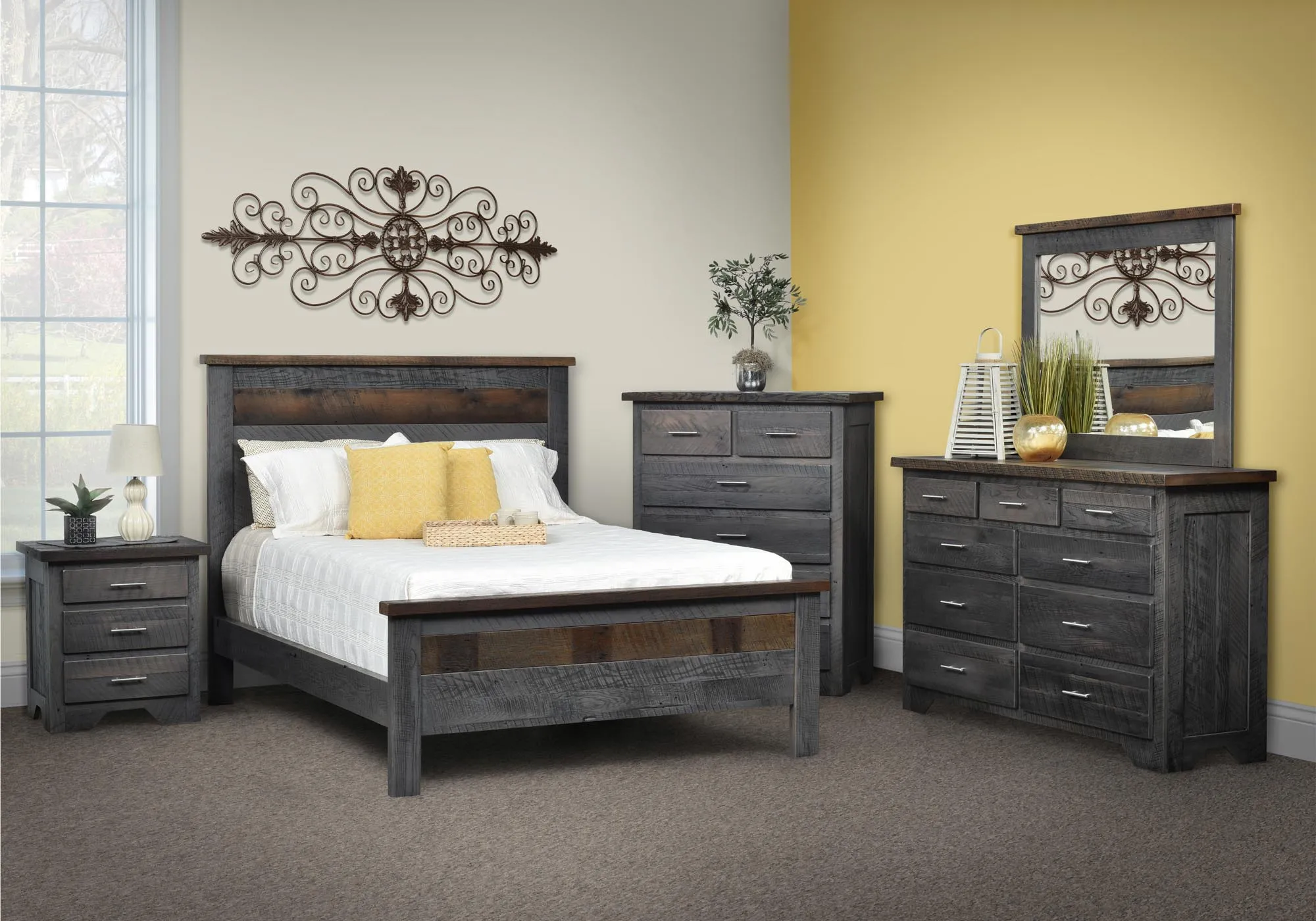 London Fog Collection
The London Fog Bedroom Collection will transport you to the historic streets of the famed British capital. This refined bedroom set brings a touch of the past to your design, combining rich texture, clean lines, and sleek metal hardware.
Marlow Collection
The Marlow Bedroom Collection takes its name from the beautiful town of Marlow, located in Buckinghamshire, England along the River Thames. The simple, timeless style brings traditional furniture design into a new era, making it great fit for modern interior designs.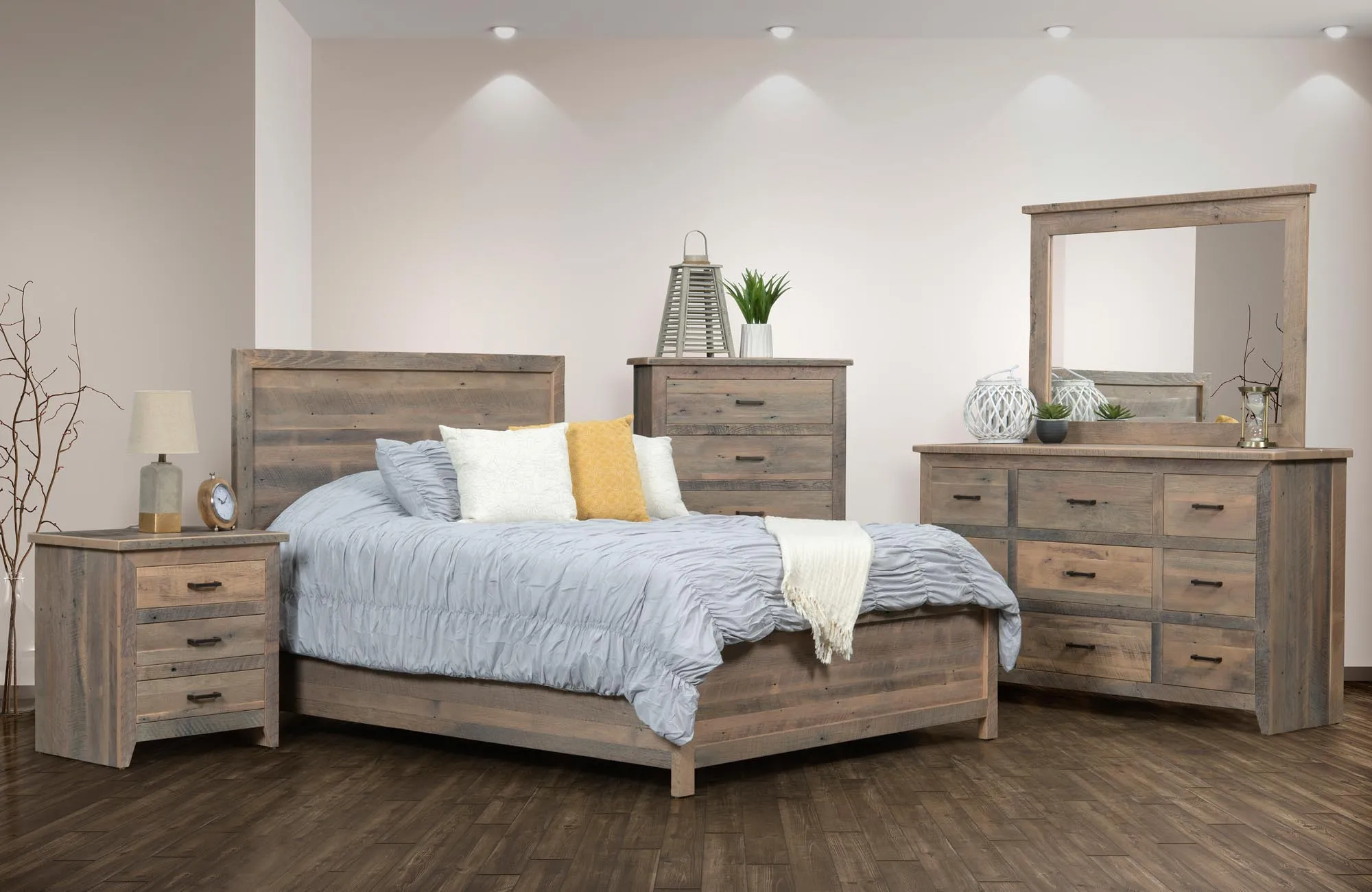 Midland Collection
With the absolutely stunning Midland bedroom collection, you won't have to choose between the rustic and the refined. Inspired by the distinct rural and metropolitan areas of the English Midlands, this collection blends the character of reclaimed oak barnwood with fashionable contemporary design.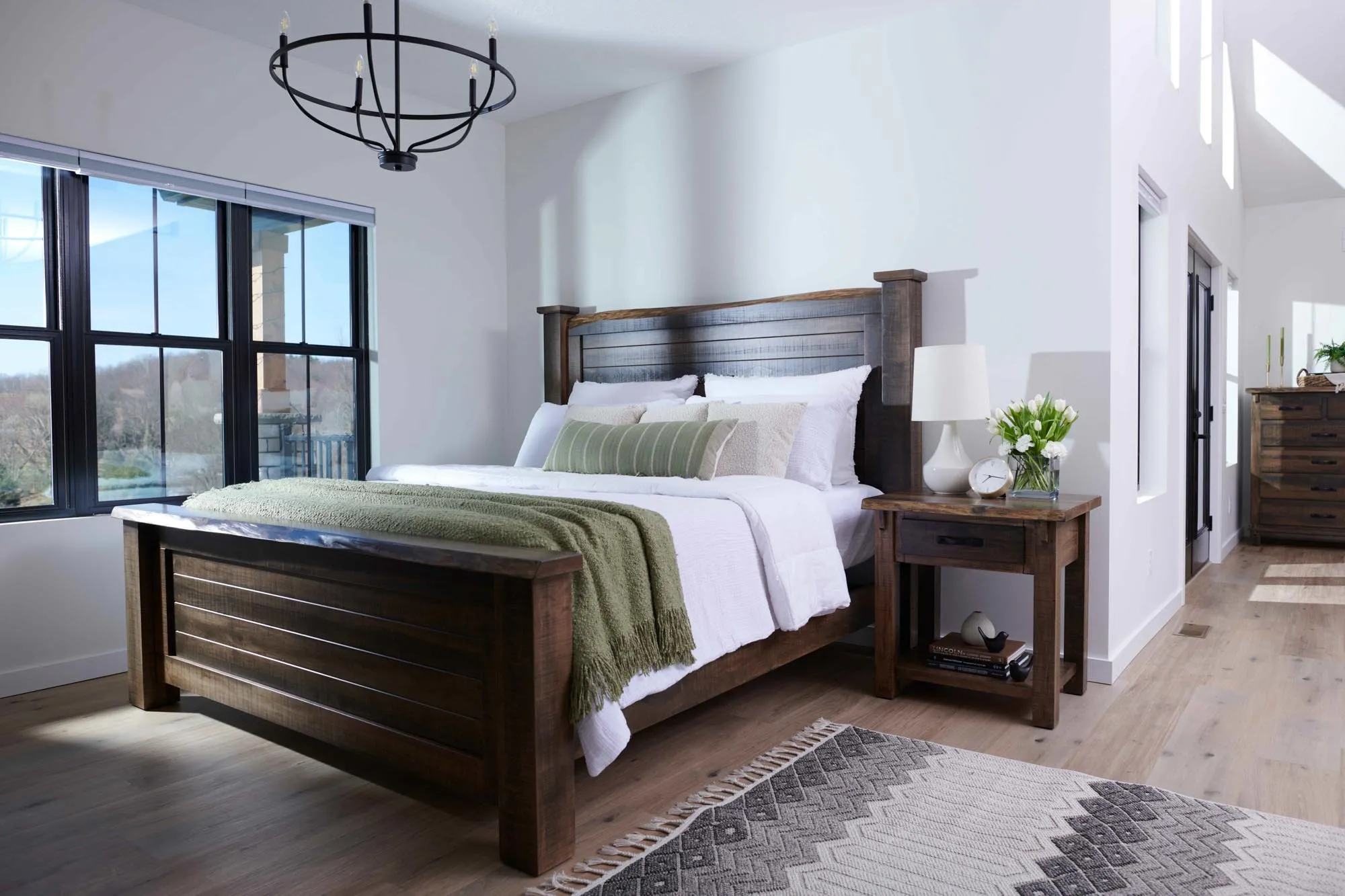 Westbury Collection
Featuring clean lines and subtle detailing, these pieces are inspired by the traditional architecture and aesthetic of Westbury, England. Enjoy the warm, natural tones of the wood, and a timeless and sophisticated look that will complement any bedroom décor.
About Our Bedroom Furniture
---
Shopping for bedroom furniture should be simple and easy. We'll help you coordinate your design with one of our bedroom sets, or you can choose individual pieces to accent your space. Whether you'd like to match your existing design or transition to a whole new style, we have many finish options to create the perfect look.
Our reclaimed barnwood bedroom furniture is made of beautiful, old-growth oak with character and coloration that simply can't be replicated. We also craft modern hardwood pieces that are a celebration of timeless style and craftsmanship.
Explore our collections, and find inspiration for your own personal getaway.